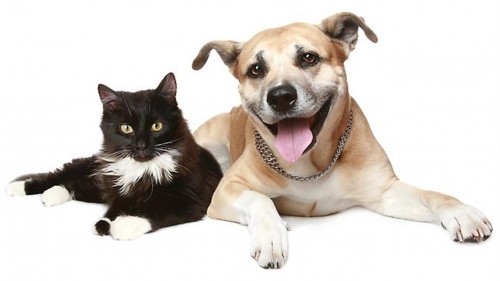 As dogs and cats get older, they need more attention and special care. Our Senior Wellness Petly Plan can help your pet remain fit and healthy as your pet ages. Bi-annual examinations help us catch any potential problems earlier when they're easier to treat or manage. Regular Veterinary exams can actually help your pet live longer, too!
Diagnosing diseases and certain conditions early is important throughout a pet's life, but it becomes even more critical when your dog or cat enters his or her senior years. The risks of arthritis, cancer, diabetes, heart disease, hormone disorders, and kidney and liver problems all increase with age. In addition, dogs and cats may not show any signs of even serious diseases until they are quite advanced.
Senior status varies depending on your pet's breed and size. Smaller dogs tend to live longer than larger dogs, and cats generally live longer than dogs.
We recommend bi-annual checkups when your dog or cat turns 7 years of age. Your senior pet will benefit from more frequent veterinary exams and diagnostic testing.
Our Senior plan includes:
$15 Examination Co-Pays
Routine Nail Trims (up to 3)
Bi-annual Examinations (free)
Core vaccine boosters (based on age, breed and risk)
Intestinal parasite screen
Heartworm/tick-borne parasite screen (dogs)
Urinalysis with sediment
Annual complete blood screen (cbc/chem/lytes)
Pre-surgical blood work
Routine dental cleaning and a complete set of oral x-rays under anesthesia. (*Extractions not included)
Thyroid T4 screen
Radiographs (3 view thoracic)
Blood pressure screen
United States health certificate (up to 2)
We offer Canine Senior Plans starting at $77.00 per month and Feline Senior Plans Starting at $74.00 per month.
Working together we can improve your pet's quality of life in many ways.
We will tailor a senior wellness plan to your pet's individual needs. If you have any questions, we would be happy to discuss our senior wellness program in more detail.
Call us today at 623-295-1811 to schedule your pet's exam!
*A head to tail examination will be performed by the Veterinarian prior to signing up for a wellness plan to determine eligibility. Wellness plans are designed for those pets who are healthy.